Local Landmarks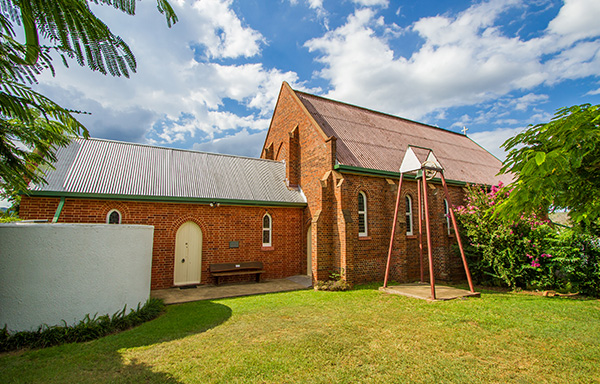 St Mary's Church of England
St Mary's Church of England was built in 1889 from local bricks.  The church was a gift to the Anglican community from Mr James Wesley Hall who was the first General Manager of the Mount Morgan Gold Mining Company.  He was also the first Mayor of Mount Morgan.  The church is located in Gordon Street.
Former Queensland National Hotel
Located in Morgan Street, the former Queensland National Hotel is a two-story weatherboard hotel.  It was constructed in in 1899.  The Tower was used as a lookout for enemy planes in World War 2.  The upper level has a verandah at the front with three doors and lacework railings.  The roof has three gables leading over the verandah.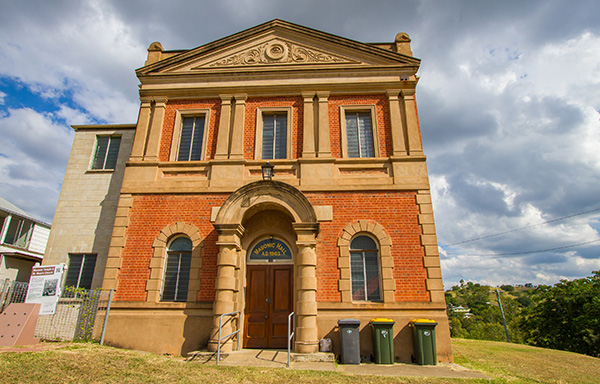 Masonic Lodge
The Masonic Lodge was designed by architects Eaton and Bates in Rockhampton.  The Newman Brothers erected it in 1903.  The Masonic lodge is a bygone day reflection of the wealth and importance of Mount Morgan.  It is a two-storey structure made of red-bricks and is located in Gordon Street.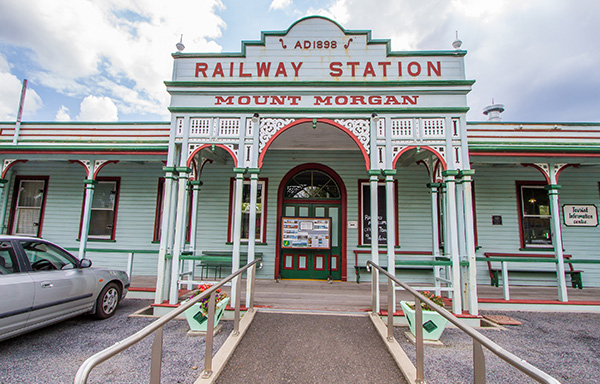 Mount Morgan Railway Station
The Mount Morgan Railway Station, constructed in 1898, when the branch line from Rockhampton reached the town, is one of a series of similar stations in country Queensland designed by Queensland Railways architect, Henrik Hansen.  The station building is part of a precinct of buildings still remaining from almost 90 years of rail operations.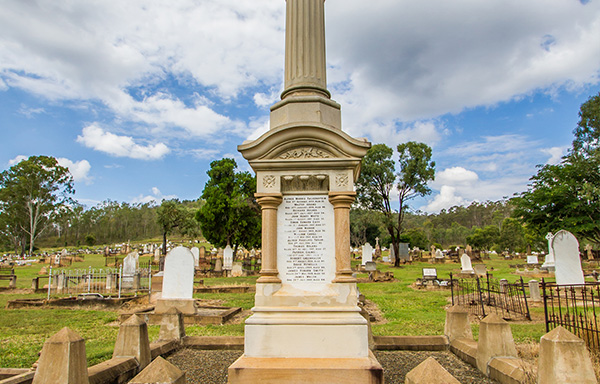 Linda Memorial
The Linda Memorial was erected in 1909 in memory of the 26 men killed in the underground mine between 1894 and 1909 .  The memorial consists of a freestone base with marble slabs on each of the four sides.  A circular column on top of the structure is broken at the top to signify "broken life"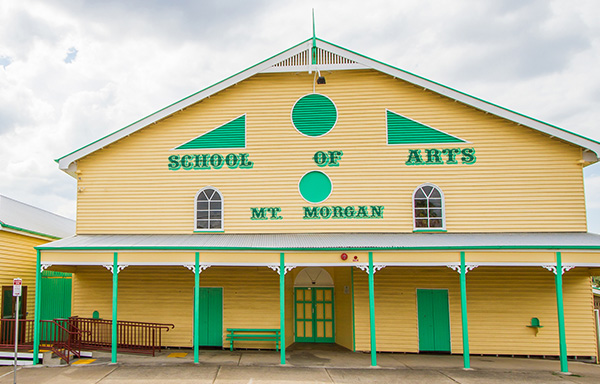 School of Arts
The "heart of Mount Morgan", the School of Arts was rebuilt in 1924 after fire had destroyed the original building in 1891 and also its replacement in 1932.  The building incorporates a public library.
Heung Lew
The Heung Lew is located at Mount Morgan Cemetery.  This structure is a Chinese ceremonial burner, thought to be the only one of its type and age in Queensland, which was used for burning symbolic papers and offerings for the dead. There were many Chinese in Mount Morgan from its inception working in mining, trade and market gardening.